Boat Maintenance and Storage
Do not worry about your boat!
We will take care of it from the moment that you leave the island until you come back.
You will always find it in perfect condition and at it's mooring ready for you to enjoy it.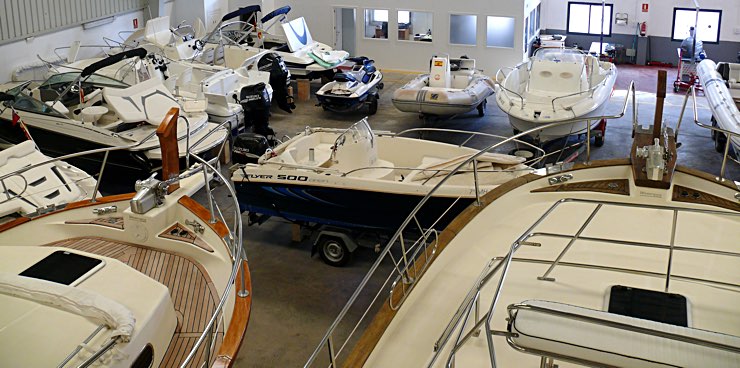 Photo: Interior shot of our main storage facility where you can see some of our exclusive client's boats.
We have the perfect storage facility that enables us to keep your boat inside all year round.
You will be able to see you boat at any time by downloading our APP thanks to the high-resolution camera that we have installed just for you 😉
Boat Brokerage
Some of the best brands on the market have deposited their confidence in us: