As you probably already know David and I have decided to change make a drastic change to our lives. After almost 20 years at Náutica Reynés we have set up our own project: Menorca Yachts through which we are going to provide an exclusive service to a limited number of clients.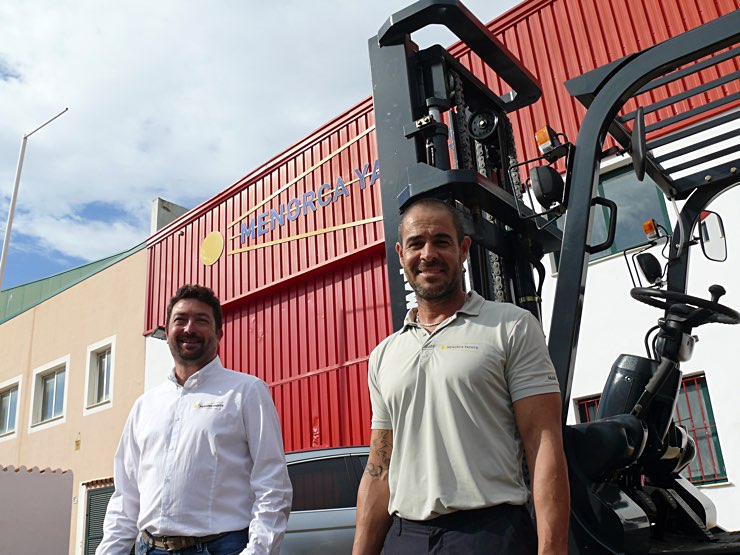 Foto: Juan Olives y David Cantamisa delante del centro de operaciones de Menorca Yachts.
The key to our new project is to limit the service to only 30 selected clients.
The idea is that any work carried out on your boat will always be done by David and that any other management or sales related issue will be carried out by me.
Our Installations
Our aim is to give a much more personal type of service so that you really feel at home when you come to visit us at our installations.
We have set up our main operation in a 1.000 square meter warehouse in Sant Lluís so you can come and see your boat whenever you wish.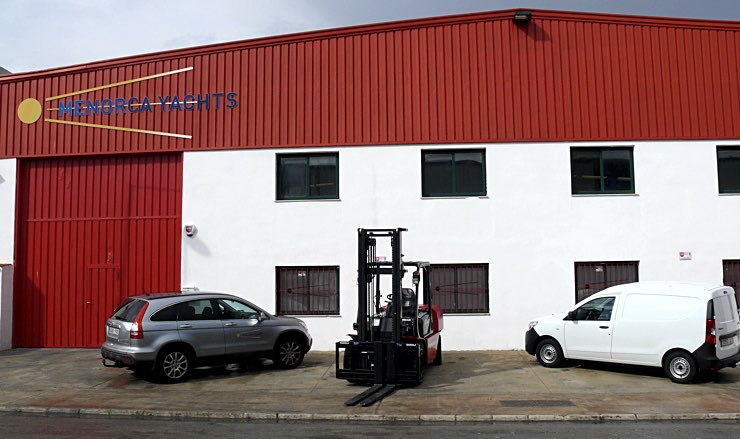 Foto: Menorca Yachts main warehouse in Sant Lluís and vehicles.
So you get full-time access we have installed a high-resolution camera so you can check on your boat 24/7 365 days a year. To do so, download our APP for iPhone or Android here.
Office in the port of Mahón
With the aim of giving a better service to our customers, in May 2017 we opened our new sales office in the Port of Mahón, Moll de Llevant 189.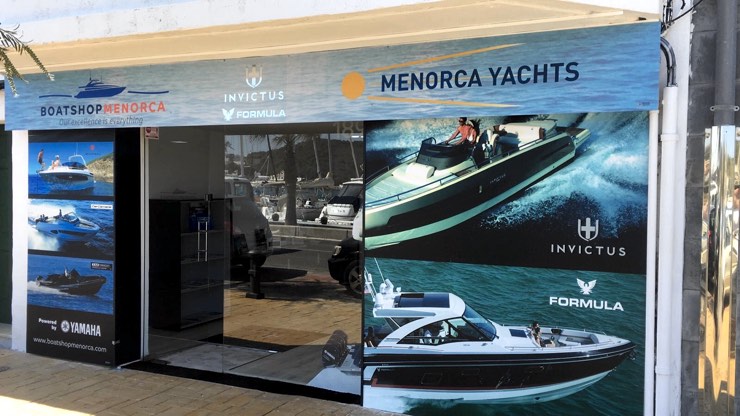 Foto: Our office in the emblematic Port of Mahón.
Come and see us whenever you want to discuss any nautical topic that interests you or, just pop in for a drink and chat ;).
Normally you will find us from 9 am to 1 pm and from 3 pm to 7 pm but, we can always rearrange depending on your availability.
Thank you
David and I will be looking forward to seeing you the next time you visit the island as we would love to share our project and ideas with you as well as, offer you the opportunity to become a member of our club by looking after your boat.
If you have any questions about our project, what we can do for you or, wish to recieve an estimate do not hessitate in contacting us.
Our Team